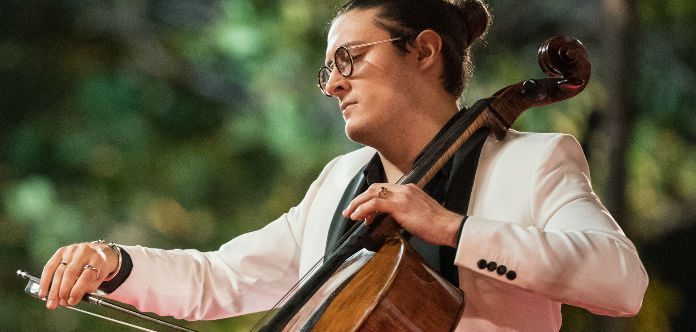 With the 2018 Gisborne International Music Competition drawing to a dramatic climax this weekend, VC recently caught up with a number of former 1st prize winners, to get a better understanding of their time at the competition – and the opportunities the annual event has since presented.
In a VC-exclusive guest blog, cellist VC Young Artist Santiago Cañón Valencia talks us through his 2011 experience:
"My experience at the Gisborne International Music Competition was one that I will always cherish, not only because I won it, but also because the whole atmosphere was incredibly friendly and the organization was always on top of everything. It was an amazing experience overall.

I first heard of the Gisborne Competion ever since I started doing my bachelors degree at the University of Waikato in Hamilton, NZ. Every musician I knew was always talking about it and I always had the competition in my mind. Seeing as the minimum age limit was 16, I had to wait two years to be able to enter, as I started my Bachelors degree at 14.

It was quite the experience and I definitely learned a whole lot from it, especially because the preparation was rather different from any other competition I did before. In here, you have to be able to play absolutely all your repertoire within very short notice. There was also the other "strange" factor for me, I had done  many competitions before, but never one that was dedicated to basically all instruments, this setting made the event both exciting but also quite intimidating.

Nonetheless, I was very comfortable once I was in Gisborne, as I knew quite a few people doing the competition and also, I stayed with one of the nicest families during my time there.

After having won the competition I got many opportunities to perform, both in New Zealand and also for the first time in Australia, so, it was very rewarding to be able to not only carry the title being the Winner of the 2011 edition, but to also have had so many great opportunities to play because of it. 
Good luck to this year's finalists!
- Santiago"