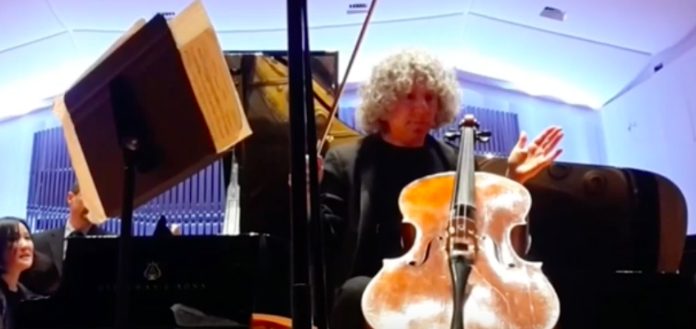 British cellist Steven Isserlis' mid-performance string SNAP ...
Recorded live at the 11th of December, 2017 - at the Milan Conservatory.
"A string breaking during a recital I gave in Connie Shih in Milan ..." Steven has said via twitter.
"It's usually the Shostakovich that breaks a string ... and it's usually the G-string!!" he has said.
Filmed live on December 11, 2017 at the Milan Conservatory.
https://www.youtube.com/watch?time_continue=20&v=VyGlkLVHYeo