Chicago Symphony Cancels Concerts Through June
The decision comes in accordance with the State of Illinois and City of Chicago's multi-phase recovery plans, as the COVID-19 virus continues on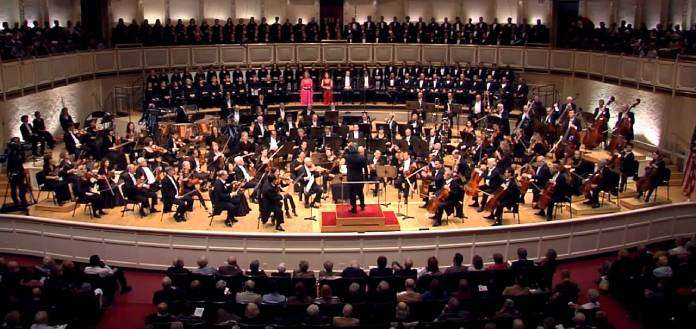 The orchestra's 2020/21 programs originally scheduled to take place from April 1st through to June 13th, 2021, have been canceled.
The Chicago Symphony Orchestra Association will explore the possibility of rescheduling certain concerts in the future. Programming plans for the 2021/22 season are in progress, and details should be announced later in the spring.
Free and premium digital programs will be released on CSOtv, the orchestra's video portal. Viewers can watch episodes of many series including CSO Sessions, Symphony Center Presents On Demand, From the CSO's Archives: Great Music from Chicago, CSO for Kids and the Civic Orchestra of Chicago.
"As the conditions of the pandemic evolve, we continue to follow the guidance of public health officials to ensure the health and safety of our patrons, musicians, guest artists and staff," said CSOA President Jeff Alexander. "We reached the decision that it is not possible to present the programs we had originally planned for spring 2021 but are pleased to continue our digital offerings, which have been so well received. We are encouraged by and grateful for the tremendous support we have received from our loyal patrons and donors who remain engaged with our activities, even as they have been presented online and in new formats this season."