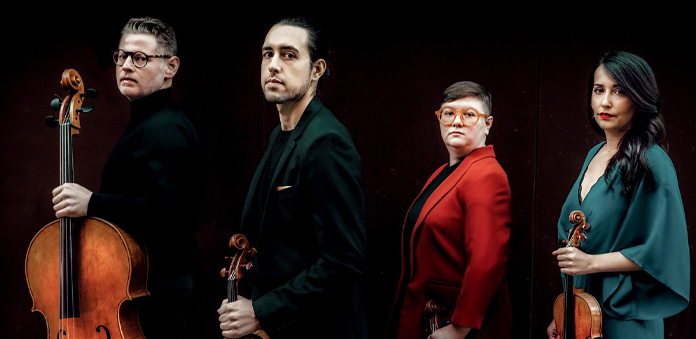 The quartet, who's other members are violinist Karla Donehew Perez, violist Paul Laraia, and cellist Karlos Rodriguez,  has appeared as soloists with the Cincinnati Symphony, New Haven Symphony, St. Paul Chamber Orchestra, and the Orquesta Filarmónica de Bogotá. It  has served as principal players and the featured ensemble with the Sphinx Virtuosi on six national tours.
A graduate of the Curtis Institute of Music and the New England Conservatory, Fayette is a member of the Orpheus Chamber Orchestra. She was in residence at the Curtis Institute of Music as a Community Artist fellow where she worked alongside teachers within the Philadelphia School District to create and expand music education programs.
"From my first time playing with Karla, Paul, and Karlos, I was drawn to their musical integrity and multi-faceted investigative approach to rehearsal and performance," Fayette said. "I am particularly excited to join the Catalyst's noteworthy approach to programming, which creates unique listening experiences for our audiences by placing lesser-known pieces and contemporary works within the continuum of the classical canon. I know that many adventures lie ahead with my new colleagues, and can't wait to get started."
"Abbi is a wonderfully vibrant violinist who's fervent love for chamber music fits seamlessly with our ethos to investigate, discover, and unearth music through the lens of how it relates to the culture of today," the quartet members said. "Abi's appointment follows the departure of our dear friend and colleague, Jessie Montgomery, who has decided to shift her focus entirely on her composition and academic career. We look forward to continuing our relationship with Jessie and thank her for her years of inspiration, dedication and friendship."