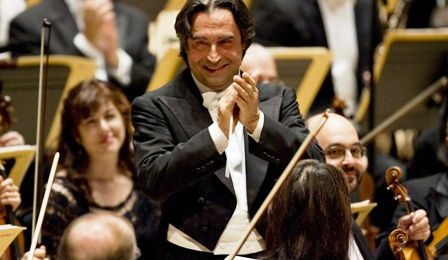 The Chicago Symphony Orchestra's Board of Trustees has announced two record-setting philanthropic endowment gifts - totalling USD $32 Million.
The first endowment of $15 Million was gifted by the Chicago-based Negaunee Foundation – to provide support for the orchestra's Institute of Learning, Access and Training.
The second gift of $17 Million was given by billionaire entrepreneur Sam Zell and his wife Helen Zell, to endow the Music Director position – currently served by Maestro Riccardo Muti.
"Sam and Helen Zell have been longtime friends of the Orchestra, and since 2010 they have become my personal friends as well," Maestro Muti has said, "… I am honored by this demonstration of great affection for the CSO through this generous gift."
Cellist Yo-Yo Ma, a creative consultant to the orchestra, has said he and the other institute leaders will 'make sure these funds will be used for maximum impact by supporting programs that train people with energy, perseverance and artistic drive.'
These two gifts, are the largest in the orchestra's 123-year history, and equate to 43% of the orchestra's annual operating budget.