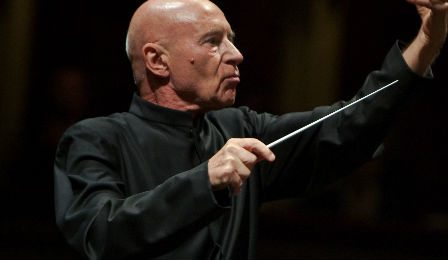 It has been announced today that Washington's National Symphony Orchestra will not extend Music Director Christoph Eschenbach's position beyond the conclusion of the 2016-17 season.
"By 2017 I will have served as Music Director of American orchestras for almost 30 years, and it makes sense to step away from these obligations," Maestro Eschenbach has said, "... I am proud of the legacy I leave and I am deeply grateful to the musicians who have joined with me to create an internationally prominent and unified ensemble."
"Christoph has successfully raised the artistic quality and standing of the National Symphony Orchestra. He has given NSO audiences many thrilling nights in our concert hall. The entire board joins me in thanking him for his contributions and commitment to our beloved orchestra," Orchestra Chairman Jeanne Reusch has said.
Maestro Eschenbach, 74 has served as Music Director of the National Symphony since 2010 – and will remain with the orchestra as Conductor Laureate for the 2017-2018 season.