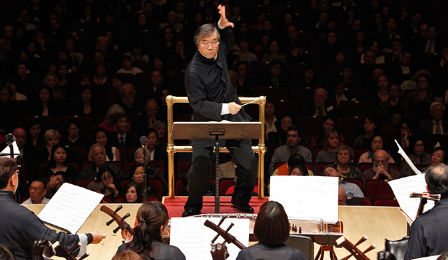 The Hong Kong Chinese Orchestra has today dismissed 3 principal players who publicly called for the resignation of the Orchestra's Artistic Director and Executive Director owing to alleged poor governance and low artistic standards.
The orchestra's council unanimously decided, it has been reported in local press, to terminate the contracts of the gaohu, erhu and zhonghu section principals Hsin Hsiao-ling, Hsin Hsiao-hung and Liu Yang - citing a 'lack of mutual trust' and a lack of 'evidence to their allegations'.
"The council felt it was necessary to terminate their service to protect the orchestra's morale as we had received sufficient opinion from other players who expressed their anxiety in working side by side with senior players making unfounded attacks on the directors," Orchestra Chairwoman Carlye Tsui Wai-ling has said.
"We expected termination … as firing is their way of keeping everybody quiet … the only difference is they were not able to do it behind closed doors", Hsin Hsaio-ling, a member of the ensemble for 24 years has told the South China Morning Post.