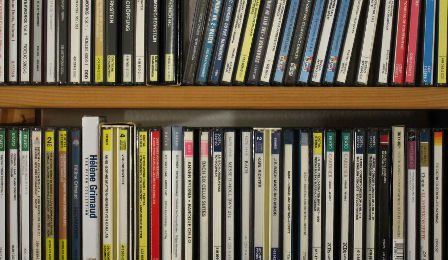 An alarming new report, released this week by BPI has indicated classical music CD sales have declined a further 5% year on year in 2014.
The industry body statistics have reported classical sales represented a 3.1% share of the overall market, down from 3.2% in 2013 - and representing a global drop from 2.5 Million units sold to 2.4 Million.
The report has also indicated that classical music did not reflect the doubling of overall music streams witnessed in 2014 – only accounting for a 1.2% of all streamed traffic.
BPI have reported the best-selling classical album of 2014 was 'Love in Venice' by André Rieu ‒ selling 179,000 copies.
Violinist Nicola Bennetti's 'Homecoming' release was the 8th highest grossing classical music album of the year.
Top 10 classical albums 2014:
1. 'Love in Venice' - André Rieu
2.  'Serenata' - Alfie Boe
3.  'Home Sweet Home' - Katherine Jenkins
4.  'Christmas Classical Voices' - Various Artists
5.  'Christmas at Downton Abbey' - Various Artists
6.  'Islands &#8210 Essential Einaudi' - Ludovico Einaudi
7.  'The John Rutter Songbook' - John Rutter
8.  'Homecoming' - Nicola Benedetti
9.  'Rieu Royale' - André Rieu
10. 'Classic FM &#8210 Hall of Fame 2014' - Various Artists