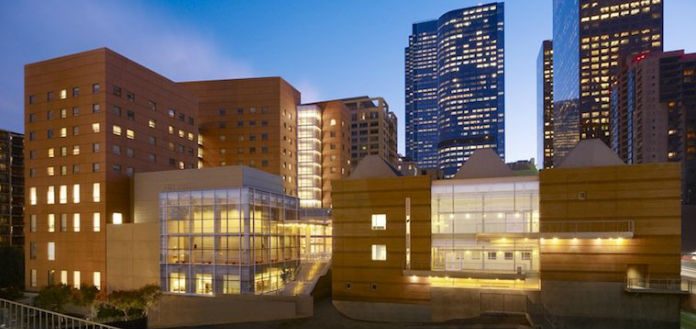 The Colburn Conservatory of Music, in Los Angeles, has today announced the appointment of world-renowned Canadian-born American architect Frank Gehry as the lead designer for their new campus expansion.
The project will add three new performance venues, an outdoor performance area, classrooms, a dance rehearsal center and additional student housing, the school has indicated.
Gehry's previous projects include the LA Philharmonic's award-winning Walt Disney Concert Hall and the Los Angeles Museum of Contemporary Art.
The Colburn School first moved to its current 100,000-square-foot building in 1998 - following its establishment in 2007.
Yosuhisa Toyota of Nagata Acoustics and Michael Ferguson of TheatreDNA will collaborate with the 89-year-old on the project.