Six More Sexual Assault Claims Leveled at Conductor Charles Dutoit
It has been reported that conductor Charles Dutoit has now been accused of a further six sexual assaults - including the alleged rape of a woman in 1988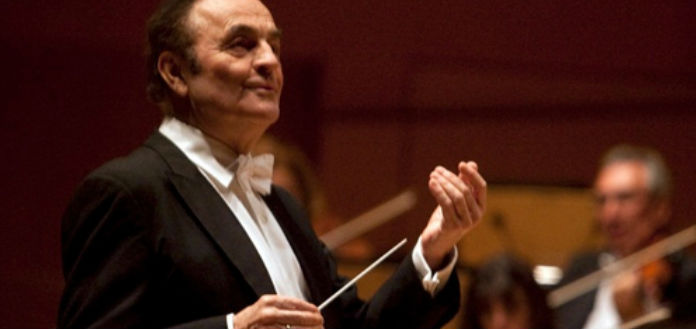 It has been reported today by the Associated Press, that troubled Swiss conductor Charles Dutoit has now been accused of a further six sexual assaults - including the alleged rape of a woman in 1988.
The additional allegations come following last month's exposé, also reported by the Associated Press, regarding four accusers' accounts of alleged sexual assaults by the conductor - between 1985 to 2010.
The Cleveland Orchestra, Chicago Symphony, Philadelphia Orchestra, Boston Symphony, New York Philharmonic, San Francisco Symphony and Sydney Symphony have all since issued statements cancelling all upcoming engagements with the accused.
It was also announced earlier this week that Dutoit had stepped down from his position as Artistic Director of London's Royal Philharmonic Orchestra - effective immediately.
"I am shaken to the core by this bewildering and baseless charge ... to this, I submit my categorical and complete denial," the 81 year old has said in a statement.
"I believe within this current climate, media accusations on serious physical abuse do not help society tackle these issues properly if the claims are in fact not true," he has said.
Dutoit served as Music Director of the Montreal Symphony Orchestra from 1977 until 2002 – as well as long term principal positions with the Royal Philharmonic Orchestra, NHK Symphony and the Orchestre National de France.
These allegations come just weeks after conductor James Levine was suspended from New York's Metropolitan Opera – pending an investigation into multiple allegations of sexual misconduct, including the sexual assault of a 15 year old boy.
PREVIOUS