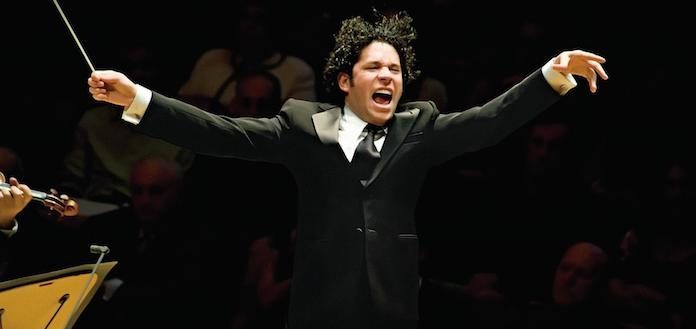 It has been announced today that Venezuelan-born conductor Gustavo Dudamel has been awarded the 2018 25th Annual US $250,000 Dorothy and Lillian Gish Prize - in recognition of his services to music education.
Established in 1994 and presented annually to "a man or woman who has made an outstanding contribution to the beauty of the world and to mankind's enjoyment and understanding of life", the Gish Prize is among one of the most prestigious and richest prizes in the American arts.
"I am deeply humbled to receive the Gish Prize ... you can't image the rush of adrenaline such news gave me ..." the 37-year-old LA Philharmonic Music Director has said.
"It's at times like this that I become somewhat introspective about the work we do to ensure the arts reach as many people as possible and this moment makes me commit redoubling my efforts," he has said.
Previous recipients include: architect Frank Gehry, film director Ingmar Bergman, singer/songwriter Bob Dylan, author/playwright Arthur Miller, theatre director Peter Sellars, artist Laurie Anderson, actor Robert Redford and director Spike Lee.