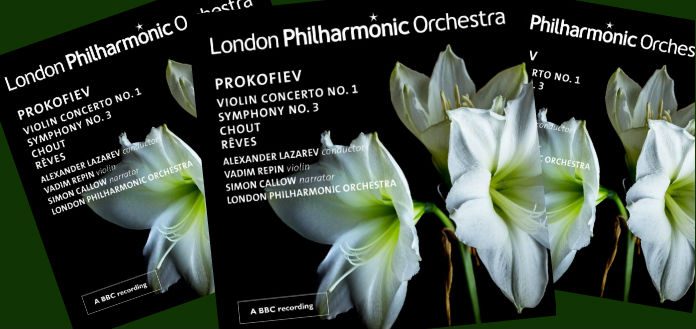 LPO Records has announced the release of Russian-born Belgian violin virtuoso Vadim Repin and the London Philharmonic's new album: Prokofiev.
Recorded live with the conductor Alexander Lazarev, the double disc set features Prokofiev's 1st Violin Concerto in D Major, Symphony No. 3 in C Minor, Chout from The Buffoon and Reves from Dreams.
"At the time I made this recording, Prokofiev's 1st Concerto was one of my favourite works in the repertoire ... so of course I jumped at the chance of recording it with one of the finest orchestras on the planet ..." Vadim has told The Violin Channel
"The inspiration for me in this concerto is its amazing harmonic language ... the music is so physical that you can almost visualize it right there in front of you ... when I play it, I just want to reach out and touch it,' he has said.