Conductor Larry Rachleff has Died, Aged 67
The American conductor was the longtime leader at Texas' Rice Shepherd School of Music and Rhode Island Philharmonic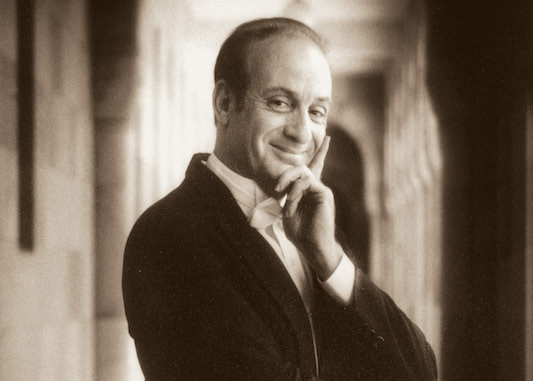 Conductor Larry Rachleff has passed away this week after a long battle with non-Hodgkin's lymphoma.
A graduate of the University of Connecticut and University of Michigan, he held honorary doctorates in music from Roger Williams University and Providence College, Rhode Island.
He served at the Rice Shepherd School of Music for three decades and held the title of the Walter Kris Hubert Professor of Orchestral Conducting. Inducted to the American Classical Music Hall of Fame (ACMHF) in 2017, Rachleff concluded 21 years as music director of the Rhode Island Philharmonic Orchestra that same year.
He served in Rhode Island from 1996-2017 and was instrumental in combining the Orchestra with the Music School. In addition, he was a faculty member at Oberlin Conservatory, where he directed its orchestras and contemporary ensemble. 
He was also conductor of the opera theater at the University of Southern California and music director of the San Antonio Symphony — plus a principal conducting teacher for the American Symphony Orchestra League, the Conductors' Guild, and the International Workshop for Conductors in the Czech Republic.
An advocate for contemporary music, he collaborated with composers including Samuel Adler, the late Luciano Berio, George Crumb, Michael Daugherty, and John Harbison.
Rachleff regularly taught at many music festivals, such as Tanglewood, Aspen, Interlochen, Chautauqua, Grand Teton, Brevard, Music Academy of the West, and the Opera Theatre of Lucca, Italy. He also led masterclasses at the Chopin Academy in Warsaw, the Zurich Hochschule, conservatories in Sydney and Queensland, Australia, the Juilliard School, the New England Conservatory, and the UK's Royal Northern College.
"Today our world lost a giant," conductor Cristian Macelaru wrote on social media. "In addition to being the brilliant conductor whose passion inspired countless musicians to always achieve their best, Larry Rachleff was also the tireless teacher and mentor to generations of young students of all ages who didn't know yet how to believe in their dreams. I was one of those students."
"Larry's musical genius was obvious to anyone that saw him conduct or met him off the podium," he continued.
Rachleff is survived by his wife, Susan Lorette Dunn, and their son, Sam, in addition to his mother, Naomi, and brother, Peter Rachleff.
Our condolences to Mr. Rachleff's family, friends, students, and colleagues.