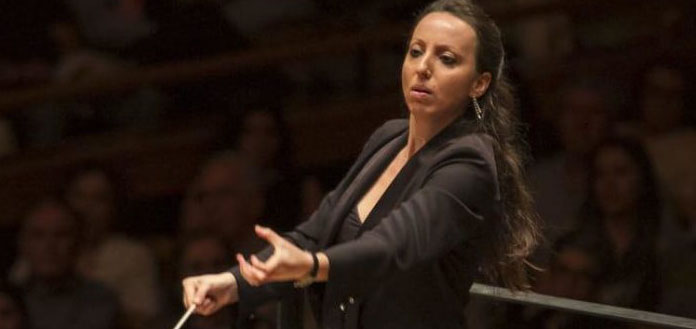 The Richmond Symphony, in Richmond, Virginia, United States has this week announced the appointment of Italian conductor Valentina Peleggi as its new Music Director - effective from July 2020.
A graduate of London's Royal Academy of Music, Valentina has previously served as the Resident Conductor with the São Paulo Symphony Orchestra - and has led performances with the Royal Philharmonic Orchestra, BBC Orchestra of Wales, Norrkoping Symphony, Orchestra della Toscana and the Baltimore Symphony Orchestra.
She will be the first woman in history to hold the Music Directorship role.
"The passion, enthusiasm and profound musical sensitivity of the musicians of the Richmond Symphony impressed me enormously from our very first rehearsal ... making music with these wonderful artists is truly a privilege ... " Valentina has this week said.
"I look forward to creating exciting new projects, sharing inspiring music with our community, and working with the Symphony's staff and the orchestra's innovative educational and choral programs ... we will get through these challenging times as we focus on shaping and imagining the future together," she has said.