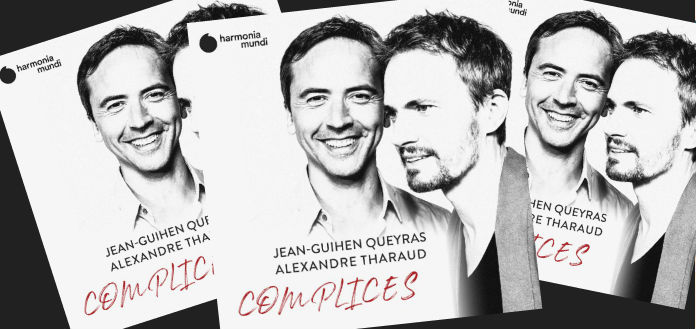 Harmonia Mundi Records has announced the release of French cellist Jean-Guihen Queyras' new album: 'Complices'.
Recorded with pianist Alexandre Tharaud, the disc features a wide selection of short encore works for cello and piano - including a new arrangements based on Haydn's 'Baryton' Trio and Symphony No. 47, Kreisler's 'Leibesleid', Tchaikovsky's 'Valse Sentimentale', Shchedrin's 'Im Stile von Albeniz', B. A. Zimmermann's 'Four Short Studies', Dutilleux' 'Trois strophes sur le nom de Sacher' .... and more.
''Pianist Alexandre Tharaud and I are sharing on this disc our favourite short pieces for cello and piano ... some of them are very famous - and some are unknown but definitely worth discovering ..." Jean-Guihen has this week told The Violin Channel.
"When listening to the album our hope is that listeners will be able to enjoy the journey between the contrasting universes ... it's a musical kaleidoscope with each having its own shade and mood," he has said.