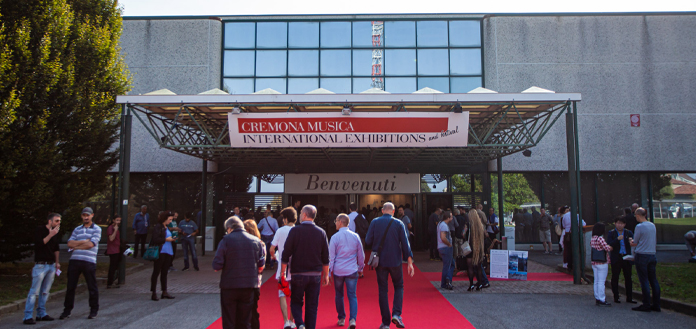 The Cremona Musica International Exhibitions and Festival, has this week announced that it will take place from September 25th to 27th, 2020 - at Cremona Exhibition Centre, in Cremona, Italy.
This year's exhibition will be in full compliance with Italy's COVID-19 safety regulations - to protect the health of exhibitors, visitors and staff.
This year's gathering will feature 5 exhibitions: Cremona Mondomusica for stringed instruments and music publishing, Piano Experience for pianos, Acoustic Guitar Village for professionals and lovers of acoustic guitars, Cremona Winds for wind instruments - and the Accordion Show with handcrafted accordions.
"Cremona Musica is the ideal place to launch new projects, to present innovative products and ideas and to let music and musicians grow ... in such a difficult period, its even more important to support and give a strong signal to the music world that is paying a very high-price for the lock-down of these last months ..." Exhibition Manager Ilaria Seghizzi has this week said.
"The market needs a new impetus and professionals need more interaction opportunities, both in presence and virtual," she has said.