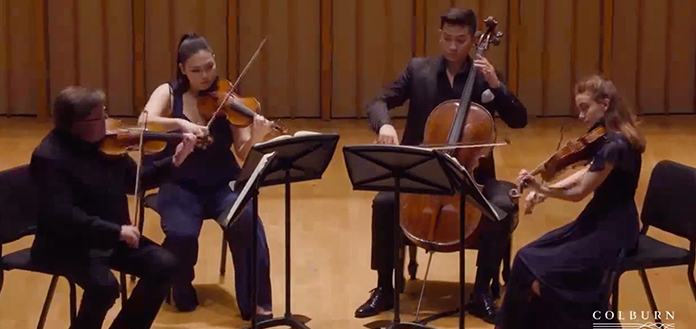 We're coming to you from the Colburn School in Los Angeles this afternoon - for 'A Serving of Beethoven.'
Today's program with violinists Martin Beaver and Alena Hove, violist Madison Marshall and cellist Tianlu Jerry Xu features Beethoven's String Quartet Op. 18 No. 4.
The Violin Channel is committed to reminding people that live art will still exist even in these uncertain times.