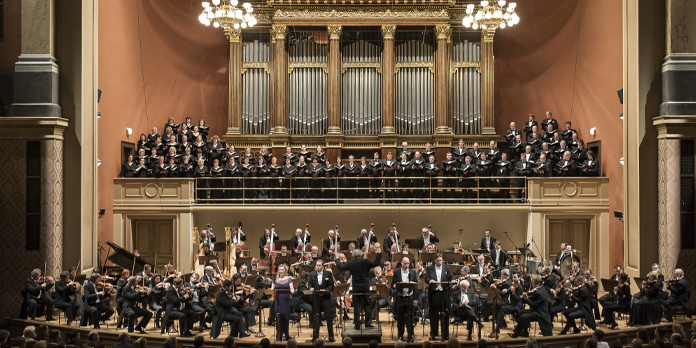 For the 2021-22 season, the Czech Philharmonic programmed the Mahler symphonies, as well as works by Strauss, Stravinsky, Shostakovich, Rachmaninov, Martinů, and Janáček.
Contemporary works will also be featured, such as those by Kabeláč, Ullmann, and Smolka, and new commissions by Bryce Dessner and Julian Anderson.
During the pandemic, the orchestra streamed 16 concerts, reaching over 800,000 audience members on Czech TV and 1.9 million views through YouTube and Facebook. Five of the live streams were benefit concerts that raised over £400,000 to support hospitals, health care professionals, and charities.
Should circumstances forbid live concerts to take place in the fall, the Czech Philharmonic has planned an alternative season of streams and broadcasts to ensure that music can still be shared with its audiences.
"Next season will see us together again, sharing music and being an inspiration for one another," said Semyon Bychkov, Chief Conductor and Music Director of the orchestra. "It has been much too long since we were distanced by the pandemic. I have missed the immediacy of your presence very much, as have my beloved colleagues of the Czech Philharmonic. Welcome back! We have so much extraordinary music waiting for you! We are waiting for you!"