Dallas Symphony Announces New Mobile Residency
The Concert Truck concerts will allow audience members a chance to hear live, socially-distanced performances, in their respective communities, from the DSO and other organizations across the region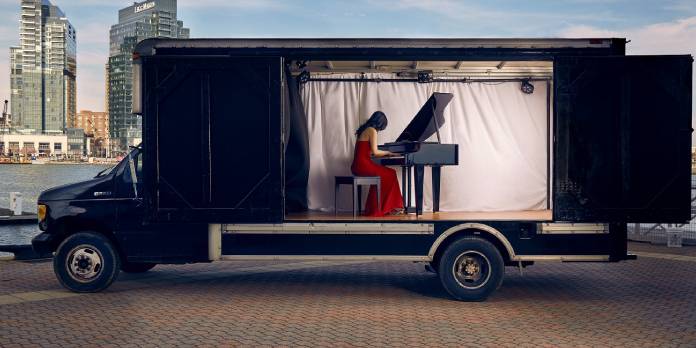 Concerts will last 45-60 minutes and will be free to attend. The project was founded in 2016 by pianists Susan Zhang and Nick Luby.
"Our musicians have been wonderful to volunteer to play chamber music around the city," said Kim Noltemy," said President & CEO of the Dallas Symphony.
"Since May they have done more than 80 appearances in many different locations."
"As the weather has gotten cooler, we looked for a way to continue this music-making, and we found The Concert Truck. This will be an incredible method for the DSO to perform outside the Meyerson (concert hall) in a very professional manner. We are delighted to be able to share the stage, literally, with our colleague arts groups in Dallas and take the show on the road to our audiences around the city. We are so thankful to Susan and Nick for the vision and idea to create this innovative mobile stage."