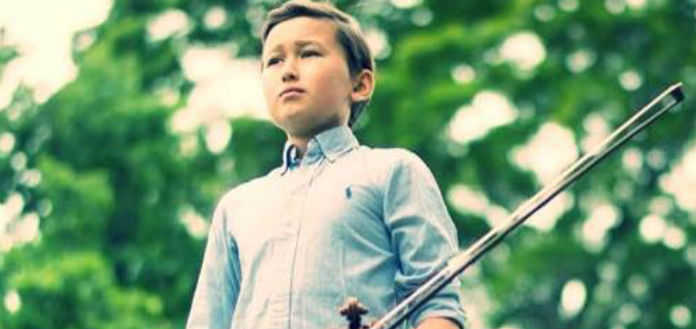 15 year old VC 'Rising Star' Daniel Lozakovitj, from Sweden has today been awarded 1st prize at the inaugural 2016 Vladimir Spivakov International Violin Competition, in Ufa, Russia.
Joint-2nd prize was awarded to 23 year old Agnes Langer, from Hungary and 26 year old Mai Suzuki, from Japan.
3rd prize was awarded to 22 year old Leonid Zhelezny, from Russia.
Daniel, a former major prize winner at the Menuhin, EMCY and Stockholm International Violin Competitions will receive the ownership of a 1890 Carlo Guiseppe Oddone violin - valued at over €100,000 (US $115,000).
This year's jury comprised: Vladimir Spivakov (Chair), Mikhail Kopelman, Boris Kushnir, Gabor Taras - and VC 'Artist' Nikita Boriso-Glebsky.
PHOTO CREDIT: A. Wang