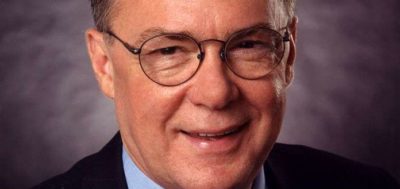 Throughout his career, Sheldon has represented many orchestras around the world, including the Los Angeles Philharmonic, London Philharmonic and New York Philharmonic. His artist roster has also included esteemed artists such as Valery Gergiev, Leonard Slatkin, Anne-Sophie Mutter, and more.
His new roster includes Valery Gergiev, the Mariinsky Theater, Anne-Sophie Mutter, Simone Lamsma, Lera Auerbach, Eva Ollikainen, Laurence Equilbey, Robert Trevino, Tom Borrow, Claire Huangci, and the Royal Philharmonic.
"My interest to be involved in and of service to the world of classical music and its performers has never flagged and remains a passionate and focused conviction," Sheldon told The Violin Channel. "The pandemic and economic assault on small businesses and the arts cannot vanquish my passion for music, nor can it do much more than enliven the commitment and creativity exhibited by so many in our profession."
"Retirement is a lofty and once 'golden' goal in life, but for me life is about energy and interaction and vision for what can be. And so my new agency is just an extension of all that I've believed in and have done, with the goal to continue even in a world where the paradigms are changing."