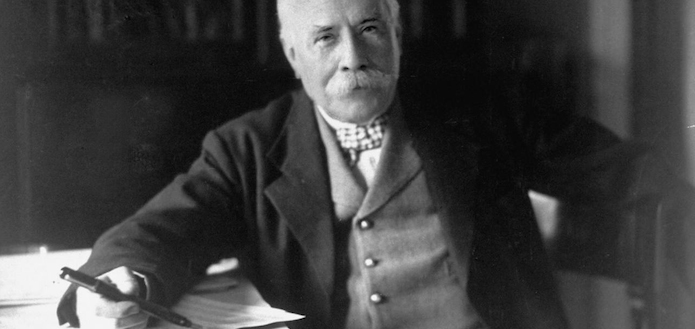 British Romantic composer Edward Elgar's "Serenade for Strings" in E Minor, Op. 20 premiered on this day in 1896.
The first performance was given in Antwerp, Belgium, with Elgar as the conductor. The piece, known as the first of his works with which Elgar said he was truly satisfied, is compositionally simpler than some of Elgar's other string works — but just as beautiful.
A lilting rhythm permeates the work's outer two movements, while the slow middle movement is characterized by a deep but shy desire.
ELGAR | SERENADE FOR STRINGS | CONCERTGEBOUW CHAMBER ORCHESTRA | 2016