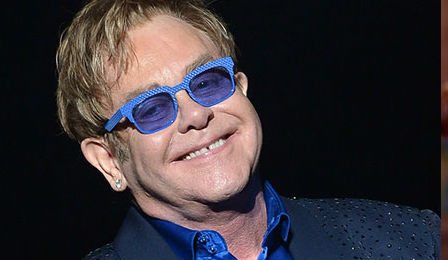 Rumours are circulating thick and fast that Sir Elton John, and his partner David Furnish are set to co-produce an upcoming HBO classical music TV drama – with acclaimed 'True Blood' creator Alan Ball.
The rumoured production is whispered to be called 'Virtuoso' and is believed to be centered around young musicians in an elite music academy in Vienna in the 1790s – with Mozart's nemesis, Antonio Salieri filling a central plot line.
"There's lots of music, ruffled shirts and sex of all kinds. There are probably a lot of candelabras set on ornate pianos, too," showbiz411.com has reported, "...Knowing Ball, a whole universe will be set up for the musicians, the teachers, and the wealthy music patrons of Vienna."
Despite finding fame as a pop star and later Broadway producer, Sir Elton John has a firm classical pedigree – having been awarded a piano scholarship to London's Royal Academy of Music at the age of 11.