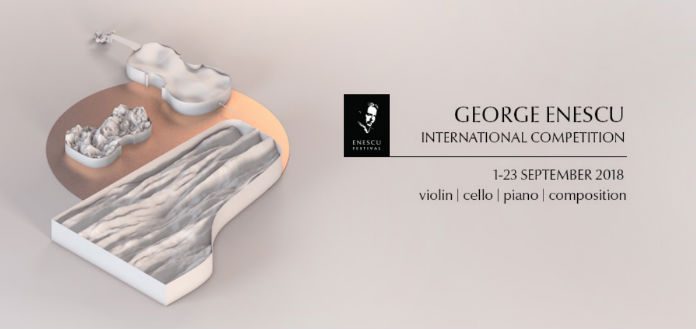 The 18 candidates progressing to the 2nd round of the 2018 George Enescu International Cello Competition have today been announced – in Bucharest, Romania.
The 2018 2nd round cello candidates are:
Anastasia Feruleva (Netherlands)
Anouchka Hack (Germany)
Antonin Musset (France)
Atanas Krastev (Bulgaria)
Constantin Borodin (Romania)
Florian Pons (France)
Giljae Lee (South Korea)
Guillaume Wang (Australia)
Haran Meltzer (Israel)
Ileana Stefania Waldenmayer (Italy)
IJohannes Gray (United States)
Keisuke Morita (Japan)
Laura Moinian (Germany)
Marcel Johannes Kits (Estonia)
Sandra Lied Haga (Norway)
Shizuka Mitsui (Japan)
Stanislas Kim (France)
Yibai Chen (China)
Open to international cellists 32 years and younger, the 1st prize winner will receive 15,000 EUR (US $17,000) – plus a number of important international performance invitations.
The 2018 cello jury will comprise: David Geringas (President), Raphael Wallfisch, Leonid Gorokhov, Alexandra Guţu, Philippe Muller, Jian Wang, Tsuyoshi Tsutsumi, Myung-Wha Chung, Arto Noras and Marin Cazacu.
Previous 1st prize winners include: VC Young Artist Zlatomir Fung.
Live streaming available exclusively on The Violin Channel.