English Symphony Orchestra Appoint New Concertmaster
The English String Orchestra has announced the appointment of 34 year old South African-born violin Zoe Beyers as their new Concertmaster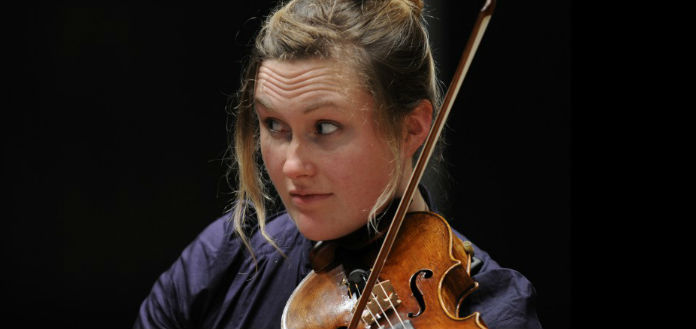 The English String Orchestra has today announced the appointment of 34 year old South African-born violin Zoe Beyers as their new Leader - effective immediately.
A graduate of London's Royal College of Music, Zoe has previously served Associate Leadership positions with the City of Birmingham Symphony and the Scottish Chamber Orchestra.
"This is a very happy day for the orchestra … Zoe was the unanimous choice of the musicians and administration … " Orchestra Manager Matthew Peers has said.
"She brings to the ESO a passion for a broad range of repertoire and shares our commitment to bringing worthwhile unknown works of all eras to the attention of our audience,' he has said.
"I'm thrilled to be joining the ESO, and look forward to working with this dynamic ensemble …" Zoe has said.
"The ESO's commitment to performing and commissioning new music is something that is very close to my own heart … I look forward to a wonderful musical journey together," she has said.
Zoe will lead approximately half of the ESO's season - and will appear with the ensemble regularly as both director and soloist.