Finalists Announced at ARD Violin Competition – Inc. VC Young Artist Sarah Christian
The 3 Finalists have been announced at the 2017 ARD International Violin Competition – including VC Young Artist Sarah Christian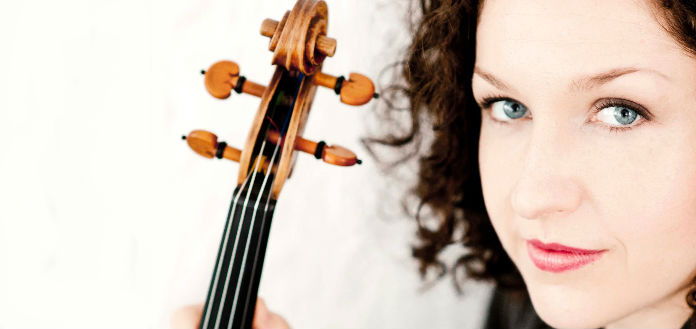 The 3 Finalists have just minutes ago been announced at the 2017 ARD International Violin Competition in Munich, Germany – including VC Young Artist Sarah Christian.
The 2017 Finalists are:
27 year old VC Young Artist Sarah Christian from Germany

27 year old Kristine Balanas from Latvia
23 year old Andrea Obiso from Italy
Open to violinists of any nationality born between 1988 and 2000, the 1st prize winner will receive €10,000 (US $11,500).
Full streaming and playbacks of the Semi-Final and Final Rounds available live and exclusively on The Violin Channel.
For the Final stage, each candidate will present either the Barber, Bartok 1st or Prokofiev 1st Violin Concerto - with the Bavarian Radio Symphony Orchestra.
The 2017 jury comprises: Mauricio Fuks (Chairperson), Pierre Amoyal, Hae-Sun Kang, Tasmin Little, Benjamin Schmid, Isabelle van Keulen and Erez Ofer.
Previous ARD top prize winners include Christian Tetzlaff, Igor Ozim, Gerhard Hetzel, Dora Schwarzberg – and VC Artist Bomsori Kim.
You won't miss a beat.