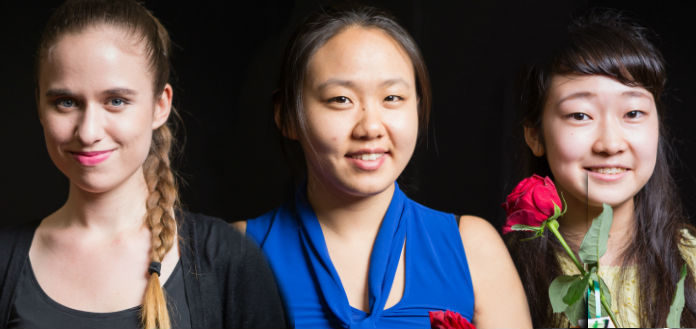 The 3 Finalists have just minutes ago been announced at the 2017 Tibor Varga International Violin Competition Sion Valais – in Sion, Valais, Switzerland.
The 2017 Finalists are:
23 year old Julie Svecena from the Czech Republic
24 year old Stella Chen from the United States
16 year old Saki Tozawa from Japan
For the Final Round each candidates will present the 2nd movement from Mozart's 'Sinfonia Concertante' plus a full violin concerto - with viola soloist Miguel Da Silva, conductor Gábor Takács- Nagy and the Lausanne Chamber Orchestra.
Open to international applicants aged 26 and younger, the 1st prize winner will receive CHF 15,000 (US $16,000).
The 2017 jury comprises: Esther Hoppe, Silvia Marcovici, Lera Auerbach, Dong-Suk Kang, Pavel Vernikov and Miguel De Silva.