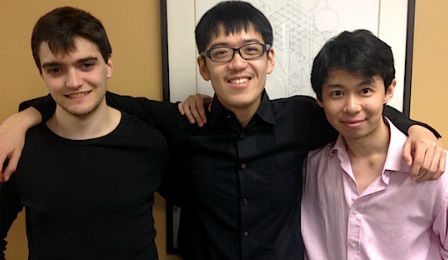 The three finalists have been announced at the 2014 Primrose International Viola Competition, in Los Angeles.
They are: Manuel Viogue-Judde from France - and Cong Wu and Zhambo Zhen from China.
The final will held on Saturday 14th June – with the 1st prize winner to receive USD $5000, a gold-mounted Arcos Brasil bow and a number of performance engagements.
IMAGE SOURCE: www.violinst.com