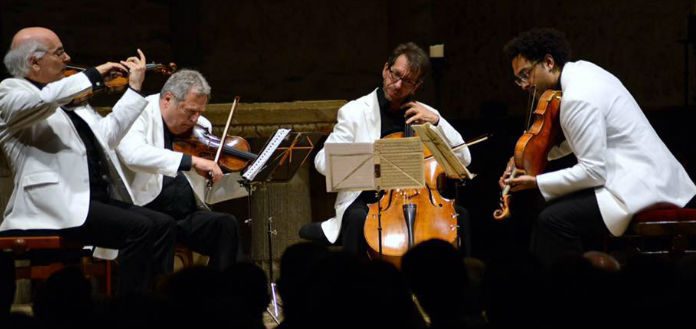 The Milwaukee-based Fine Arts Quartet has today announced violist Juan-Miguel Hernandez and cellist Robert Cohen are both set to leave the ensemble in January 2018.
Juan-Miguel will be replaced by Romanian-Dutch violinist-violist Gil Sharon - who currently serves as director of the Amati Ensemble, 1st Concertmaster of the Maastricht Symphony Orchestra and as leader of the Sharon Quartet.
Robert Cohen's replacement has as yet not been confirmed.
"It has been a great experience being a member of the Fine Arts Quartet ... I've loved playing the extensive and wonderful string quartet repertoire and being a part of the quartet world," Robert Cohen, 58, has said on his personal website.
Juan-Miguel has performed with the ensemble since 2014 - Robert joining in 2012.
Founded in 1946 in Chicago, the Grammy-award winning Fine Arts Quartet has recorded over 80 albums and have served residencies at Northwestern University and the University of Wisconsin-Milwaukee.