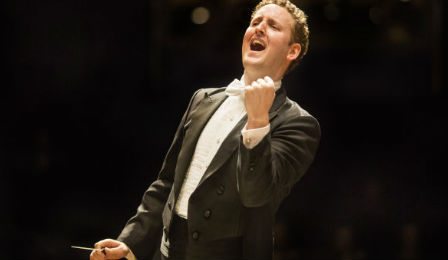 The Florida Orchestra has announced 37 year old British conductor Michael Francis as their new Music Director.
Francis, who currently serves as Chief Conductor of Sweden's Norrköping Symphony Orchestra, and who previously worked as a double bassist with the London Symphony Orchestra, will assume the role at the start of the 2015-16 season.
"During the very first rehearsal with the orchestra, I could sense an enthusiasm and passion to make music together that was truly exciting," Francis has said, '…with this talented group of musicians, I believe we have a tremendous future ahead of us."
He will replace Meastro Stefan Sanderling – who stood down from the orchestra in 2012, after a 10 year tenure.