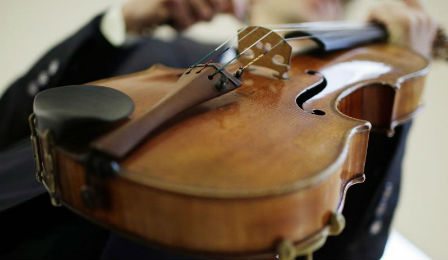 Despite the highly-publicized marketing strategy, London-based auction house Ingles & Hayday has failed in its attempt to deliver a buyer for the 1719 'Macdonald' Viola – grossly over-estimated, at bids over USD $45 Million.
A collaborative sale with Sotheby's, the auction houses used a sealed-bid process in hope of finding a buyer outside of the traditional string instrument market.
One of only 11 confirmed Stradivari violas in existence, the 'Macdonald' was used by Peter Schidolf of the Amadeus Quartet from 1964 to 1987 – and has been kept in storage since.
From a condition standpoint, it is believed to be the finest Stradivari viola in existence.
This announcement comes just a week after Christie's failed in an attempt to sell the 1731 'Kreutzer' Stradivarius violin, in New York – and has signaled, for many experts, a potentially major downward shift in the roof of the ultra-high-end string instrument market.