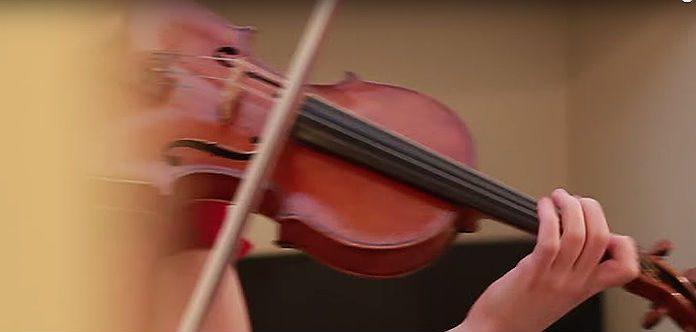 A new feature-length documentary film, entitled Forte, following the lives of three young female musicians pursuing the notion of success in the classical music world, is set to be released internationally in January 2019.
Directed by acclaimed director David Donnelly and produced by Anastasia Boudanoque of Primavera Consulting, the behind-the-screens drama, filmed over 15 months across seven countries, follows the lives of Norwegian violinist Eldbjørg Hemsing, Argentinian composer and conductor Lucía Caruso and Russian-born violinist Tatiana Berman - and features guest appearances by some of the most recognizable names in classical music.
"This film follows the journey of three very relatable characters ... who like most of us are trying to pursue artistic dreams in the real world replete with family and financial responsibilities, challenges and risks ..." David Donnelly, whose previous work includes the 2014 documentary Maestro about conductor Paavo Järvi, has told The Violin Channel.
"The one thing these bold, inspiring individuals have in common ... is strength," he has said.
A Kickstarter campaign has been setup to aid with preparing the film for global distribution - with rewards including tickets to the world premiere in New York, private screenings, copies of the original score and autographed posters.