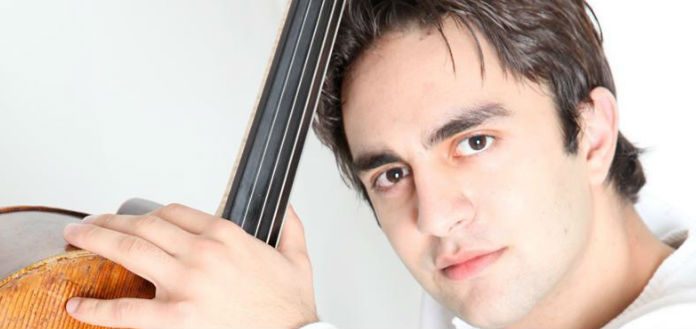 The 16 candidates have been announced for the 2018 14th Khachaturian International Cello Competition - to be held in Yerevan, Armenia from the 6th to the 14th of June.
The 2018 opening round candidates are:
Fedor Amosov (Russia)
Varduhi Mirzoyan (Armenia)
Mikayel Petrosyan (Armenia)
Zhanna Miniotas (Russia)
Anna Koshkina (Russia)
Chae-Won Hong (South Korea)
Rustem Khamidullin (Russia)
Jonathan Swensen (Denmark)
Kenta Uno (Japan)
Sevak Avanesyan (Armenia/Belgium)
Sergey Bulgadaryan  (Russia)
Kyung Jun Lee (South Korea)
Sandra Lied Haga (Norway)
Mon-Puo Lee (Spain/Taiwan)
Hyejin Kim (South Korea)
Vasily Stepanov (Russia)
Open to candidates of any nationality aged 16 to 32, the 1st prize winner will receive US $15,000 - plus a number of important concert engagements.
The 2018 jury will comprise: Suren Bagratuni (President), Lee Yi Yang, Mechae Roo, Sergei Roldugin, Štefan Crawfishch, Viktor Uzur and Wen-Sinn Yang.
PICTURED: 2018 KHACHATURIAN INTERNATIONAL CELLO COMPETITON CANDIDATE, SEVAK AVANESYAN