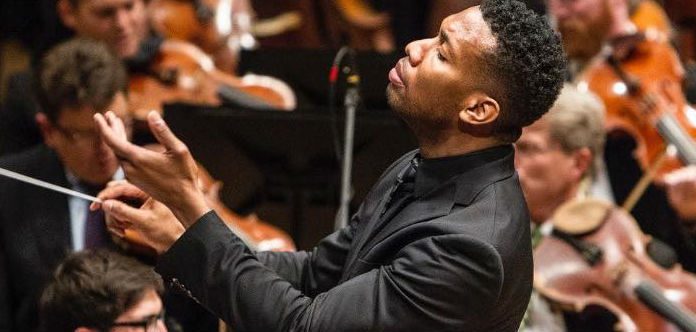 31-year-old American conductor Roderick Cox has been announced as the recipient of the prestigious US $30,000 2018 Sir Georg Solti Conducting Award.
"Roderick continues to demonstrate the promise we witnessed over a year ago when he was selected as a recipient of the 2017 Solti Foundation Career Assistance Award ..." Foundation Chair Penny Van Horn has said.
"The Foundation extends the legacy of Sir Georg by ensuring that talented young American conductors get the opportunity to demonstrate their musicianship, leadership and full potential to the broadest possible audience," she has said.
A graduate of Northwestern University and Columbus State University-Schwob School of Music, Roderick currently serves as Associate Conductor of the Minnesota Orchestra.
Previous recipients include rising conductors Vladimir Kulenovic, Cristian Macelaru, James Feddeck, Case Scaglione, Erik Nielsen, Anthony Barrese and Karina Canellakis.
PHOTO CREDIT: COURTNEY PERRY