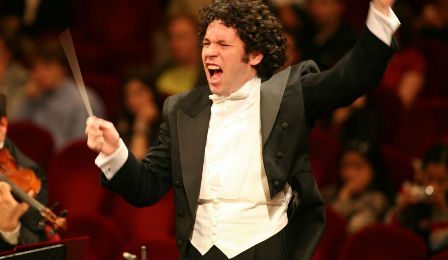 It has been announced that Venezuelan-born conductor, Gustavo Dudamel has extended his Music Directorship contract with the Los Angeles Philharmonic for a further 3 years - until the conclusion of the 2021/2022 season.
The deal has reverberated loudly across the classical music world, amid talk that the 34 year old might be sought to replace Alan Gilbert, as Music Director of the New York Philharmonic, at the conclusion of his 2017 contract - and/or Simon Rattle at the end of his current commitments as Music Director with the Berlin Philharmonic.
The latest announcement will mean Dudamel, now in his sixth season, will spend at least 13 years in Los Angeles.
"You know when you are working in the right direction and you are getting mature … the vision opens more, and you get a better idea of what you want," Dudamel has told the LA Times.
The announcements comes just weeks after it has been reported that Dudamel's wife of 9 years, Eloisa Maturen has filed for divorce in an Los Angeles County Court.