VC WEB BLOG | Harry Wimmer - 'Violinist Shirley Givens on the Road to the White House' [TRIBUTE]
In a VC-exclusive blog, Mr Harry Wimmer pays tribute to his late wife, violinist Shirley Givens - with some new discoveries from the Givens archive
The Violin Channel recently caught up with New York-based cello pedagogue, Mr Harry Wimmer – husband of the late violinist Ms Shirley Givens, who passed away on 10th of January, aged 86.
In a VC-exclusive blog, Mr Wimmer pays tribute to his beloved – with his latest find from the Givens archive:
"Shirley Givens, who sadly passed away in January of this year, left a lasting legacy well beyond her career as a concert violinist, beloved artist-teacher and creator and illustrator of scores of childrens' music books.
Several weeks ago The Violin Channel featured an exclusive blog piece I wrote, as I delved into the Givens Archive to uncover the wonderful material from her days as a Hollywood child star and violin prodigy.
The Givens Saga Continues ... 
During the summer after her third year as a student at the Juilliard School, Shirley Givens was asked to join the all-girls' violin ensemble known as Ving Merlin and "The Enchanted Strings " on a glamorous tour, performing in Québec, Cleveland, Buffalo , Reno, Nevada, the  Desert Inn at Las Vegas, and ending up as guests of the Ed Sullivan "Toast of the Town" TV Show.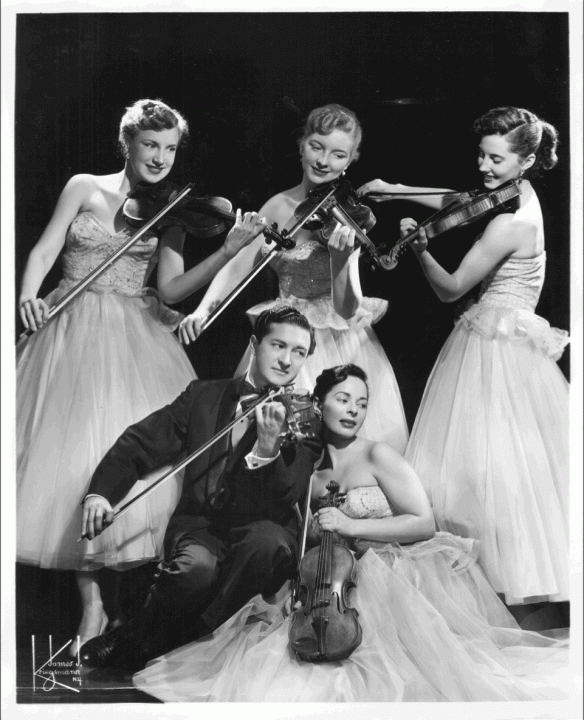 This opened the doors of all sorts of national TV shows, such as several appearances on the "Chance of a Lifetime" show.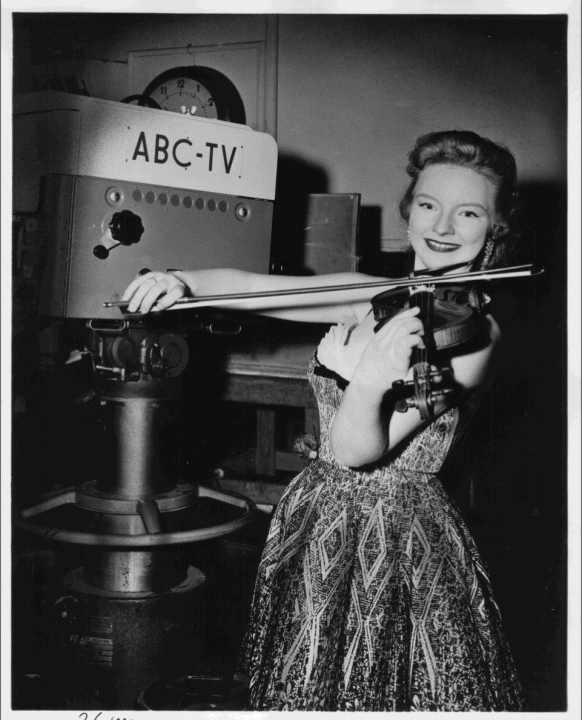 It brought her to the attention of Metropolitan Opera tenor star James Melton, who engaged her as violin soloist for his tour of Canada and the U.S.
What an honor it was for a young concert violinist, who had just graduated from the Juilliard School, to be invited by President Dwight Eisenhower to a State Dinner at the White House with Mr. Melton, and provide "An Evening of Music."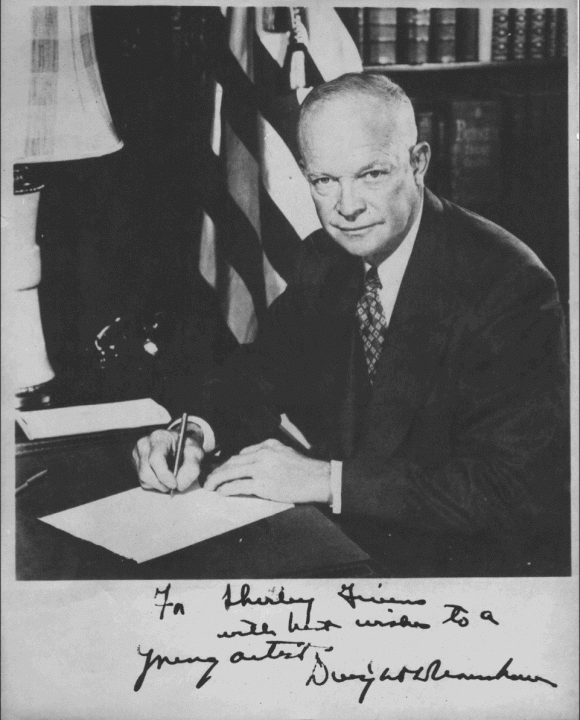 And now, here is "Carmen Fantasy" from the "Chance of a Lifetime" TV Show.
-Harry Wimmer"
SHIRLEY GIVENS | CARMEN FANTASY | CHANCE OF A LIFETIME
PREVIOUS
SAD NEWS | Juilliard School Violin Pedagogue Shirley Givens Has Passed Away – Aged 86