VC WEB BLOG | Harry Wimmer - 'Violinist Shirley Givens and the Lure of Hollywood' [BLOG]
In a VC-exclusive blog, Mr Harry Wimmer pays tribute to his late wife, violinist Shirley Givens - with some new discoveries from the Givens archive
The Violin Channel recently caught up with New York-based cello pedagogue, Mr Harry Wimmer - husband of the late violinist Ms Shirley Givens, who passed away on 10th of January, aged 86.
In a VC-exclusive blog, Mr Wimmer pays tribute to his beloved - with some new discoveries from the Givens archive:
"The pull of Hollywood in the days of child star Shirley Temple proved too tempting for mother Hilda of little Shirley Givens who, though brought up in the charming little town of Louisville, Ohio, had all but outgrown its cultural limitations.
So off they went, in the midst of the Depression, stayed with an aunt in Pasadena, California, while Dad Fred Givens provided free transportation since he was a conductor on the predecessor of Amtrak, the Pennsylvania Railroad.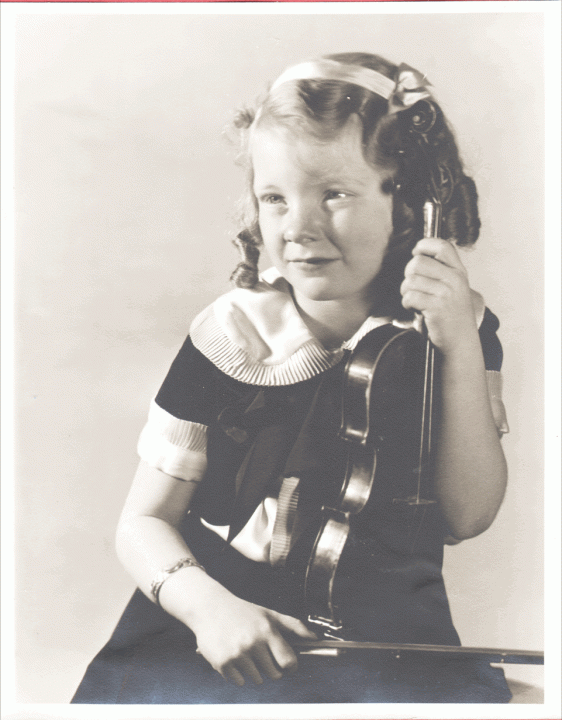 VIOLINIST SHIRLEY GIVENS, OFF TO HOLLYWOOD!
It didn't take long for super-talented 7-year old Shirley to be admitted to the Hollywood Baby Orchestra, sharing the violin section with none other than Lorin Maazel, who later became a world-famous conductor.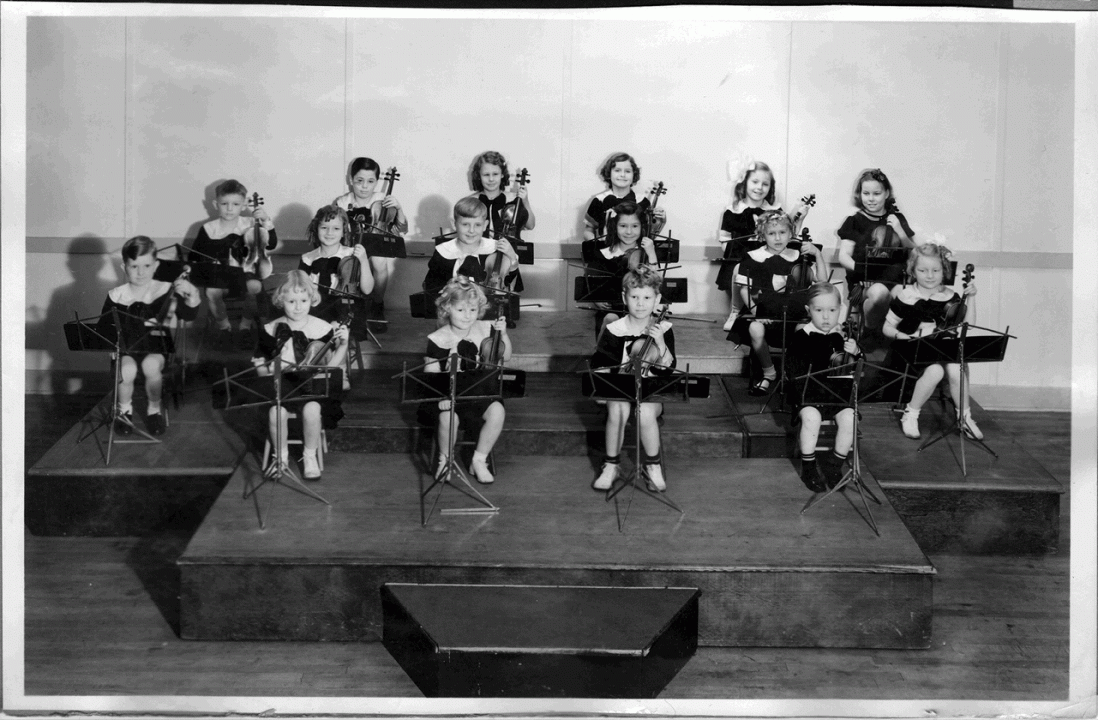 KARL MOLDREM HOLLYWOOD BABY ORCHESTRA, SHIRLEY GIVENS (FAR RIGHT)
Soon Shirley became concertmaster and violin soloist with the Baby Orchestra, doing recitations and solo song and dance stints as well. Then the movies beckoned and she played a featured role in "Make A Wish", a musical from RKO Studios with child star Bobby Breen.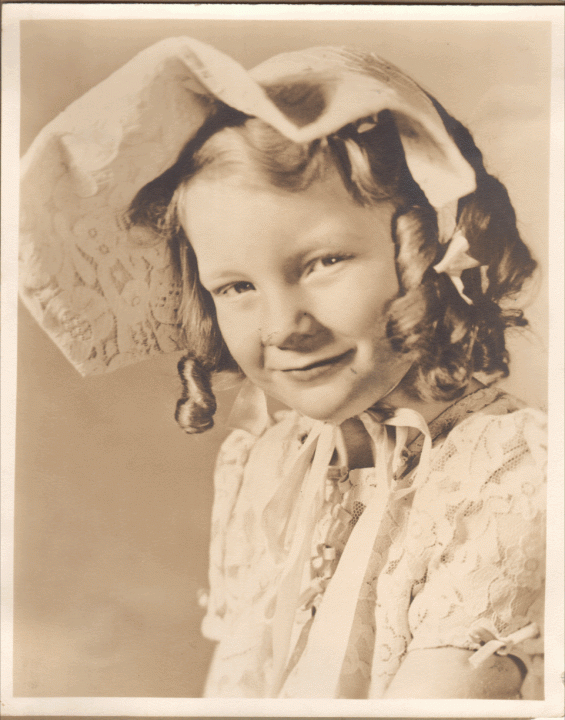 SHIRLEY GIVENS, A SHIRLEY TEMPLE LOOK-ALIKE
Now fast forward to a video clip from a 2011 "Soup to Nuts" concert-show in which she does an impersonation of the famous Hollywood actress Marlene Dietrich, singing and playing "Golden Earrings" from the film by that name. Little Shirley, throughout her meteoric career as concert artist and teacher, never forgot her Hollywood and showbiz roots, an easygoing theatricality and humor that made her so beloved by so many people whose lives she touched.
-Harry"
SHIRLEY GIVENS (AS MARLENE DIETRICH) & EDUARD LAUREL | GOLDEN EARRINGS | 2011 SOUP TO NUTS
PREVIOUS: