"Hellier" Stradivarius to be Sold at a Christie's Auction in July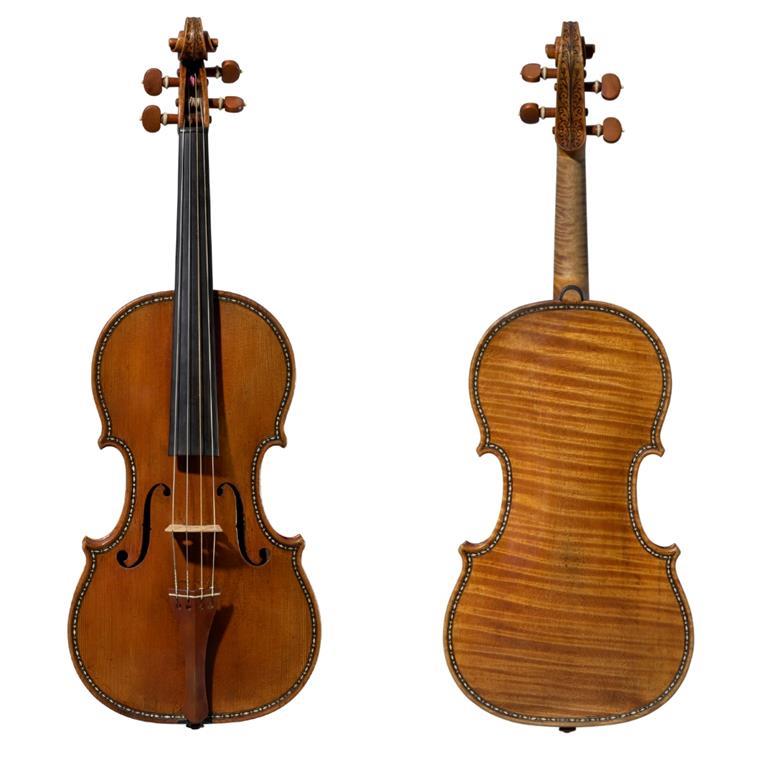 On July 7, the London auction house Christie's is set to sell one of the most coveted violins ever crafted by the master maker Antonio Stradivarius. The instrument, nicknamed the "Hellier," is particularly remarkable for its purfling inlay of approximately 500 precious gems, which includes circles of ivory and ivory diamonds.
The "Hellier" marked a turning point in Stradivari's career, as it was the first instrument to depart from the proportions popularized by Nicolò Amati. Stradivari's new, enlarged proportions created a richer, fuller tone, and were used for centuries to come.
The instrument is named for Sir Samuel Hellier, who is thought to be its first owner. A record dating from the 1880s suggests that Hellier acquired the violin directly from Stradivarius around 1734 for the sum of £40, though it is said that Stradivarius refused to sell the instrument for a period of 55 years.
"Christie's is honored to be offering the 'Hellier' violin, a rare masterpiece executed circa 1679 by the genius craftsman Antonio Stradivari, which is without doubt his finest inlaid violin," said Amjad Rauf, the International Head of Masterpiece and Private Sales at Christie's.
"Previously in the greatest collections of musical instruments, and latterly on loan to the Smithsonian Museum, this remarkable lot presents the market with a once-in-a-lifetime opportunity that exemplifies the best-of-the-best works that are synonymous with The Exceptional Sale," he added.

"Having handled countless Stradivaris, including some of the finest examples, this is without a doubt one of the most exciting, beautiful and impressive instruments in existence," said Florian Leonhard, an expert luthier and consultant for Christie's.
"The warmth and personality that an instrument of this caliber exudes inspires a sense of youthful excitement in anyone fortunate enough to hold it in one's hands," he said. "This violin epitomizes, more than most, the vision of Stradivari's ability to develop things forward; a reason why he deserves his place in the zenith as the unsurpassed violin maker of all time."