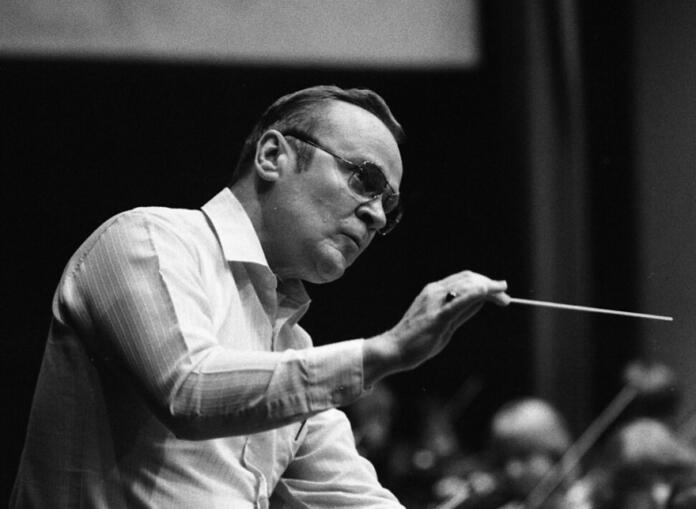 Henry Charles Smith III, a Grammy award-winning conductor, trombonist, and educator has passed away.
He spent twelve seasons at the helm of the South Dakota Symphony Orchestra, as well as leading the Minnesota Orchestra, St. Paul Chamber Orchestra, and the Detroit Symphony Orchestra.
Before transitioning into conducting, Smith was a noted trombonist and advocate of low brass music. For many years, he held the position of Principal Trombone in the Philadelphia Orchestra, and also performed separately as a member of the orchestra's Brass Quintet. It was with this group that he won the Grammy award for Classical Record of the Year in 1969, for a recording of Gabrieli's brass music.
Smith was also a passionate educator. He taught for many years at the Interlochen Arts Camp and was the conductor of the World Youth Symphony for 16 years. He also taught widely at the tertiary level, in the departments of the Curtis Institute of Music, Indiana University, Temple University, St. Olaf, Luther and Bethel Colleges, and the University of Texas, where he retained the title of Professor Emeritus upon retirement.
"Henry is most remembered as being the epitome of a gentleman," wrote the Mississippi Valley Orchestra on social media. "He was always the bigger person in the room and always lived up to the highest moral compass. His humility and love of music increased those capacities in every musician in the orchestra. He made everyone feel important. To quote one of our musicians: 'he would have been a wonderful leader in any field he chose.' Luckily, he chose music, and even luckier for us, he led MVO."
"At a time when brass players had a reputation for being the tough guys of the orchestra, Henry eschewed bravado," wrote one of Smith's ex-pupils, Bill McGlaughlin, on social media. "He was always a very gentle gentleman. In fact, he was a natural, both in life and as a musician."
Our condolences to Smith's family, friends, and colleagues.