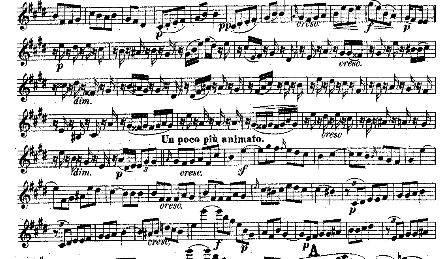 It has been announced today that online sheet music and recordings website IMSLP Petrucci Music Library has introduced a new paid subscription service - effective immediately.
Founded in 2006, the site now carries over 350,000 copyright-free classical music scores and over 30,000 music recordings.
"As IMSLP grows bigger, more complex and more engrained into the fabric of the classical music community, it now seems necessary to think hard about the future and how we can sustain IMSLP for centuries to come," Founder Edward Guo has said.
"The income we receive from various sources have been enough to maintain the site so far, but I increasingly believe that this level of funding is not sustainable in the long run," he has said in a statement.
Whilst all content, at this stage on the IMSLP site will remain available without fee, a US $22.80 yearly subscription will ensure downloaders do not incur a 15 second delay before accessing any files.
All existing users who have more than a certain number of edits will automatically be granted a free 10-year subscription - as will all new contributors who contribute a certain amount of quality work.