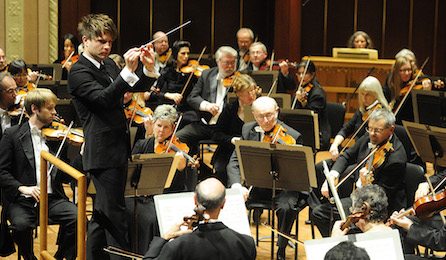 The Indianapolis Symphony Orchestra's Board of Trustees has today announced the receipt of a new US $10 Million endowment gift – one of the orchestra's largest donations ever received.
Provided by the Lilly Endowment Foundation Inc and funded by pharmaceutical company Eli Lilly and Company, the orchestra has indicated they will use the funds to invest in the technology for streaming live concerts and to strengthen the orchestral musician's pension funds.
Lilly Endowment Foundation Inc currently pledge over US $100 Million annually to arts and cultural organisations in the US state of Indiana - including the Children's Museum of Indianapolis, the Indianapolis Museum of Art, the Indianapolis Zoological Society, the Indianapolis International Violin Competition and American Pianists Association.