Prizes Awarded at Canada's Inaugural Isabel Overton Bader Violin Competition
Canadian violinist Yolanda Bruno has been awarded 1st prize at the 2017 inaugural Isabel Overton Bader Canadian Violin Competition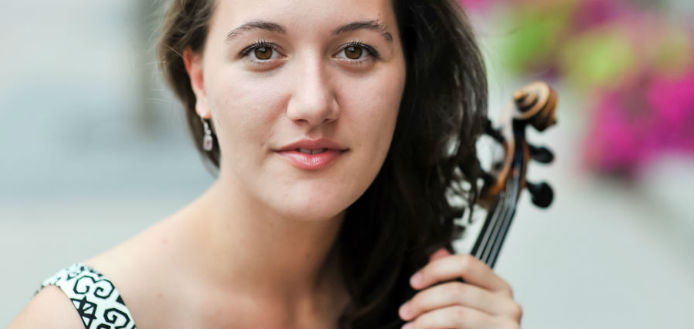 27 year old Canadian violinist Yolanda Bruno has been awarded 1st prize at the 2017 inaugural Isabel Overton Bader Canadian Violin Competition, in Ontario, Canada.
A graduate of McGill University and the Guildhall School of Music, Yolanda currently performs on the 1700 'Taft' Stradivarius - on generous loan from the Canada Council of the Arts Musical Instrument Bank.
She will receive CAD $20,000, a solo engagement with the Kingston Symphony - and a number of important local performances and broadcast opportunities.
Open to violinists aged 18 to 29, this year's jury comprises Martin Beaver, Jonathan Crow, Gisele Dalbec-Szczesniak, Eric Friesen, Gwen Hoebig, Jeanne Lamon, Evan Mitchell, Barry Shiffman, Terence Tam and Andrew Wan.
2nd and 3rd prizes were awarded to violinists Katya Poplyansky and Lucy Wang.