New Itzhak Perlman Documentary to be Released in Theaters Next Month
A new documentary film, entitled 'Itzhak', about the life of violin virtuoso Itzhak Perlman, is set to be released in theaters in March 2018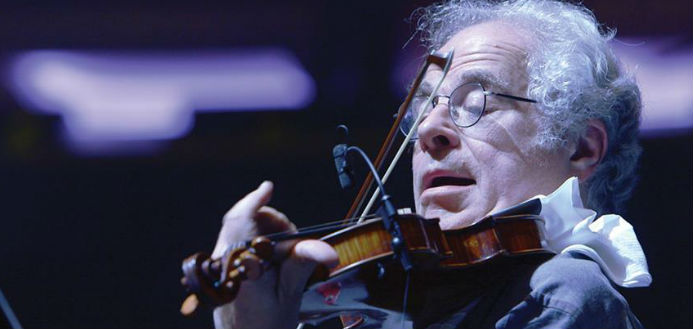 A new documentary film, entitled 'Itzhak', about the life of violin virtuoso Itzhak Perlman, is set to be released in theaters next month.
Directed by filmmaker Alison Chernick, the film was recently presented the 'Audience Award' for Best Documentary Film at the 2018 Miami Jewish Film Festival - and the 'Best of Fest' accolade at the 2018 Palm Springs International Film Festival.
"We're delighted … Alison has created an enchanting portrait of a virtuoso that will charm Mr. Perlman's legions of fans ... and make many more," film distributor, Ed Arentz from Greenwich Entertainment has said.
'Itzhak' will open on March 8th and 9th at the Landmark Cinema 57th Street and the Quad Cinema in New York City - and on March 16th in Los Angeles theaters.
Further locations and details to be announced.