The Juilliard School Names Ivalas Quartet as Resident Graduate String Quartet
The ensemble's residency will last two years, starting in September 2022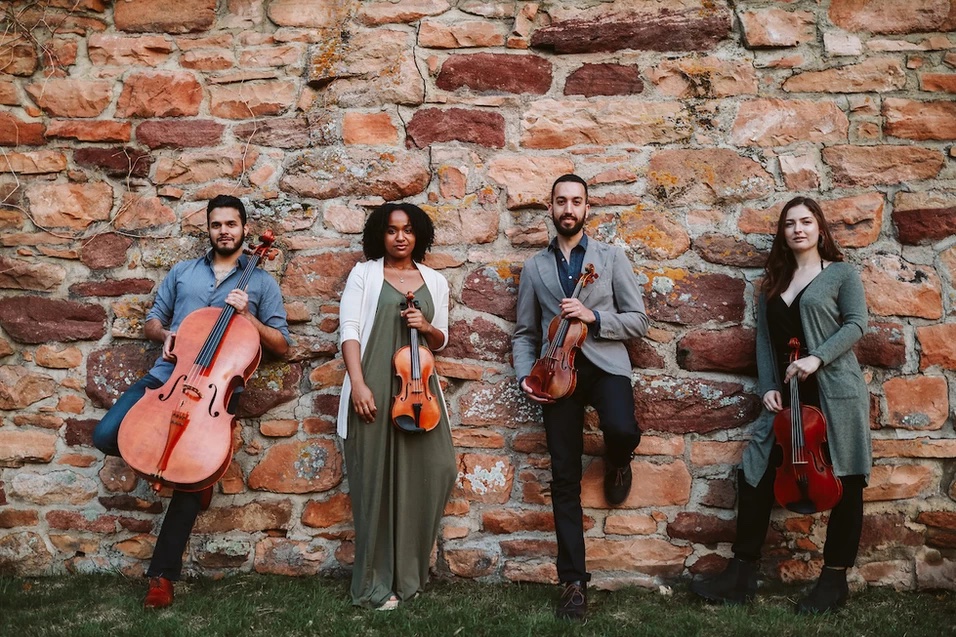 Comprised of violinists Reuben Kebede and Tiani Butts, violist Aimée McAnulty and cellist Pedro Sánchez, the Ivalas Quartet formed at the University of Michigan in 2017.
They will succeed the  Ulysses Quartet, who served as The Juilliard School's Resident quartet from 2019. In their new role, the Ivalas quartet will be named Lisa Arnhold Fellows and will be admitted to the school's Artist Diploma program. The group will receive stipends and free tuition, perform an annual New York recital in Alice Tully Hall, receive coaching from the Juilliard String Quartet (JSQ), assist the JSQ in coaching student ensembles, and participate in the annual Juilliard String Quartet Seminar.
The ensemble has previously served in residence at the University of Colorado-Boulder under the mentorship of the Takács Quartet from 2019-2022.
In addition to working at the Great Lakes Music Festival with the Emerson Quartet during the summer seasons, Ivalas has worked with the Ying Quartet at the Bowdoin International Music Festival in 2018 and the Pacifica Quartet, American Quartet, and Escher Quartet at the Aspen Music Festival in 2019.
Committed to championing BIPOC voices in music, the ensemble performs BIPOC composers such as Jessie Montgomery, Daniel Bernard Roumain, Samuel Coleridge-Taylor, and Eleanor Alberga.
Additionally, they performed George Walker's Lyric for Strings at Carnegie Hall in January of 2020 and collaborated with Walker's son to program his String Quartet No. 1 with Friends of Chamber Music Denver and the Colorado Music Festival.
Their accolades include winning the 2019 WDAV Young Artist Chamber Music Competition in Davidson, North Carolina, and the grand prize at the 2022 Coltman Music Competition in Austin, TX.
"We are excited to have the Ivalas Quartet come to Juilliard this year and share their artistry with our audiences," said David Serkin Ludwig, dean and director of Juilliard's Music Division. "The Ivalas arrives at the school as an already accomplished ensemble that has distinguished itself on world stages, and they share Juilliard's values of inclusivity, artistic curiosity, and an unwavering commitment to excellence in performance.
"We look forward to welcoming them into our school community, and I thank the Juilliard String Quartet for their excellent work in selecting Ivalas as our next graduate string quartet in residence," he concluded.