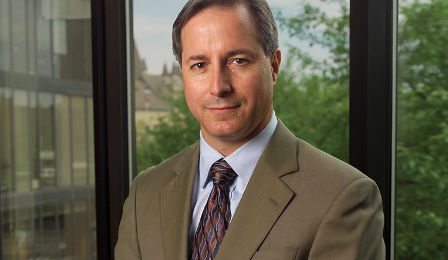 The University of Rochester's Eastman School of Music has today announced Jamal Rossi as the school's new Dean.
Dean Rossi, 55, who joined the faculty in 2005, had previously served as the school's Senior Associate Dean and Executive Associate Dean – and had been acting Dean since September 2013, following the illness and resignation of the late Dean Douglas Lowry.
"Jamal Rossi was selected because of an outstanding track record of accomplishment, his indisputable ability to lead the School, and his determination to work with the faculty, staff, alumni and students to craft a new strategic plan that will take Eastman to a new level of even greater accomplishment as the nation's leading school of music," University of Rochester President, Joel Seligman has said.
Dean Rossi has listed his top priority as making more scholarship money available to attract the most talented students - and for the Upstate New York school to have a significantly greater presence in New York City.