VC GIVEAWAY | Win 1 of 5 'Jascha Heifetz: Los Angeles Concerts' Double CD Sets [ENTER-TO-WIN]
Enter to win 1 of 5 copies of 'Jascha Heifetz: The Legendary Los Angeles Concerts' double CD sets - courtesy of Rhine Classics
To help celebrate the international release, The Violin Channel is this week giving away 5 copies of 'Jascha Heifetz: The Legendary Los Angeles Concerts' double CD sets - courtesy of Rhine Classics.
Recorded live and unedited in 1963 and 1964, the double disc set contains never-before-broadcasted performances of the legendary virtuoso's Brahms Double Concerto with Gregor Piatiagorsky, Leonard Bernstein and the New York Philharmonic - and Beethoven Violin Concerto with Zubin Mehta and the Los Angeles Philharmonic.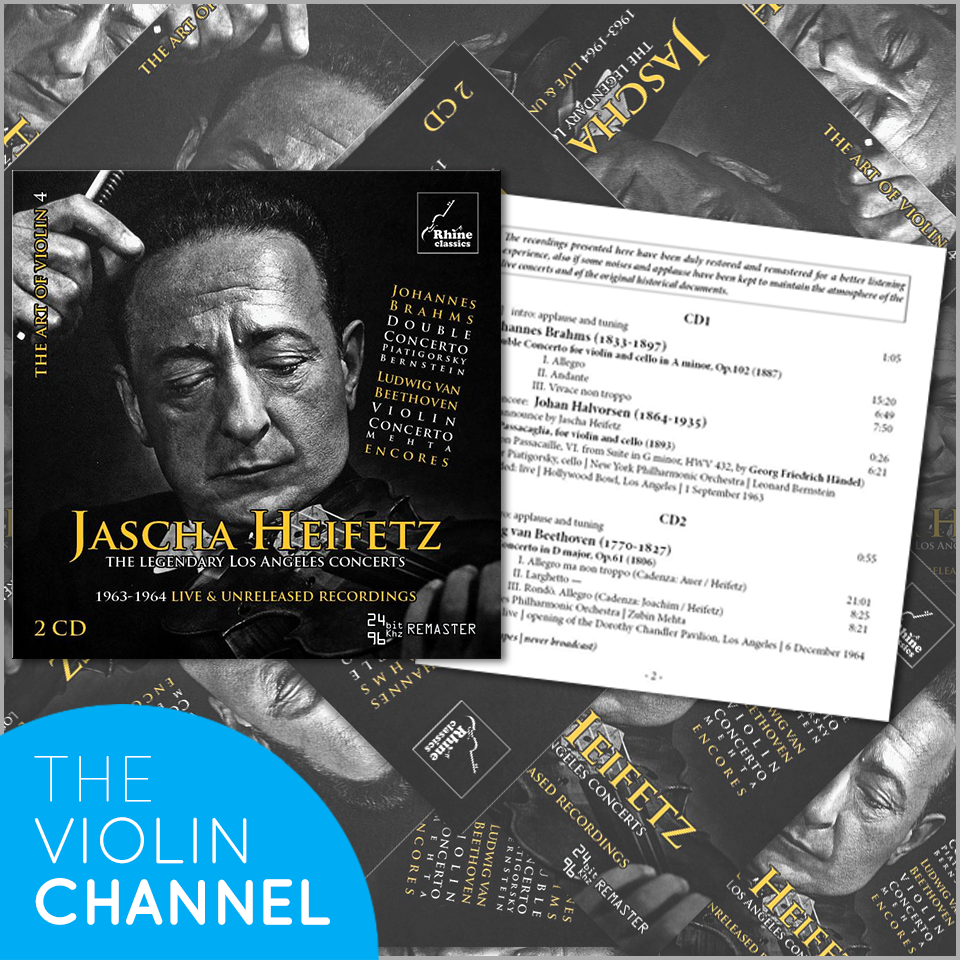 Enter to Win: http://s.heyo.com/75cfce
Entries Close: 15th of March, 2018.