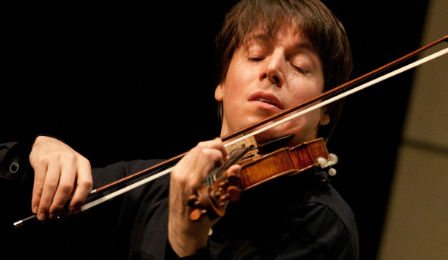 It has been announced that American violinist Joshua Bell will join the artist management roster of Park Avenue Artists – significantly reducing his long-time global association with IMG Artists.
Joshua, 47, along with outside-the-box trio Time for Three and pianist Daniela Liebman, will follow agent Matthew Zelle – who has left IMG after 11 years, to move to the position of Executive Vice President with the New York-based boutique talent agency.
It is understood at this stage that IMG Artists will still continue to act as a booking agent for Bell, in the North American market – and provide General Management services within Europe.
Park Avenue Artists was co-founded in 2011 by agents David Lai and Ross Michaels – Lai a former member of the IMG Artists senior management team.
The high-profile blow comes just months after it was announced that violin virtuoso Itzhak Perlman had exited the IMG stable, after almost 30 years - to join long-time agent Charlotte Lee at her newly-formed boutique management agency, Primo Artists.