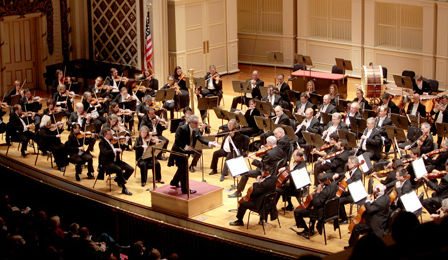 The Cincinnati Symphony Orchestra has today announced that over the past 14 months they have raised more than $26 Million in development initiatives – most of wish will be used to hire 14 new orchestral members.
"At the conclusion of the 5 year hiring period the ensemble will be restored to its full complement of 90 musicians," Orchestra President Trey Devey has explained.
The extraordinary fund-raising efforts, collected from 26 local Cincinnati families, individuals and foundations, will also facilitate a 5 year incremental increase of the musician's base salary to $106,432 per 52-week season.
"I think it's a very big deal … " President and CEO of the League of American Orchestras, Jesse Rosen has told the Enquirer, " … the big deal is not the size of the amount of money, it's the commitment to raise that kind of money to bring the orchestra back to a higher compliment to ensure that it's playing at the highest quality."