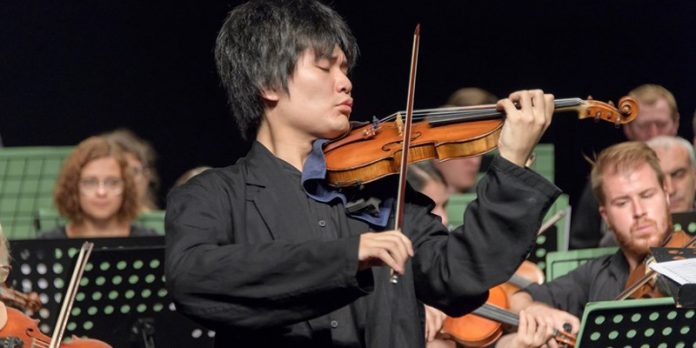 23-year-old Issei Kurihara from Japan has this week been awarded 2nd prize at the 2019 Rodolfo Lipizer International Violin Competition – in Gorizia, Italy.
No 1st prize was awarded at this year's competition.
ISSEI KURIHARA | BEETHOVEN VIOLIN CONCERTO | PROKOFIEV VIOLIN CONCERTO NO. 2 | 2019 LIPIZER INTERNATIONAL VIOLIN COMPETITION | 2ND PRIZE
3rd and 4th prizes were awarded to Chaofan Wang from China - and Tianren Xie from China.
5th, 6th and 7th prizes were awarded to Namhyun Kim from South Korea, Mariia Lundina from Russia - and Irené Fiorito from Italy.
The 2019 jury comprised: Guido Pipolo, Vincenzo Bolognese, Enkhtuya Jamsran, Gunars Larsens, Winston Marquesi Ramalho Jr, Fraz Anzil Levin and Sviatlana Papova.
CHAOFAN WANG | KHACHATURIAN VIOLIN CONCERTO | GLAZUNOV VIOLIN CONCERTO NO. 2 | 2019 LIPIZER INTERNATIONAL VIOLIN COMPETITION | 3RD PRIZE
TIANREN XIE | BARTOK VIOLIN CONCERTO NO. 2 | BRAHMS VIOLIN CONCERTO | 2019 LIPIZER INTERNATIONAL VIOLIN COMPETITION | 4TH PRIZE