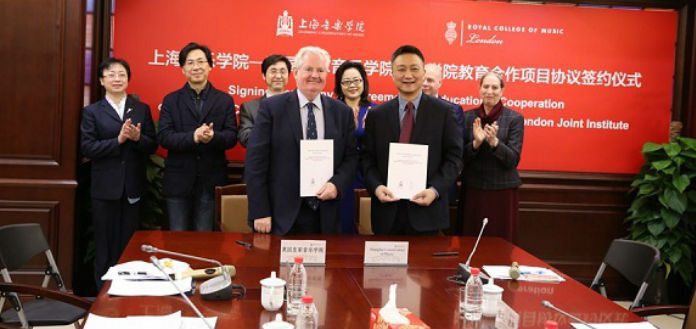 London's Royal College of Music and the Shanghai Conservatory have announced the establishment of a new joint-Institute of Music in China.
Situated in Shanghai, the new SHCM RCM Joint Institute will offer a series of collaborative artistic projects and programmes for both professors and students from each School of Music.
'I'm delighted to announce this new partnership and look forward to developing our relationship with SHCM over the coming years …" RCM Director Professor Colin Lawson has said.
It is understood that joint degrees and diplomas from both Conservatories are potentially set to be introduced at a later stage.